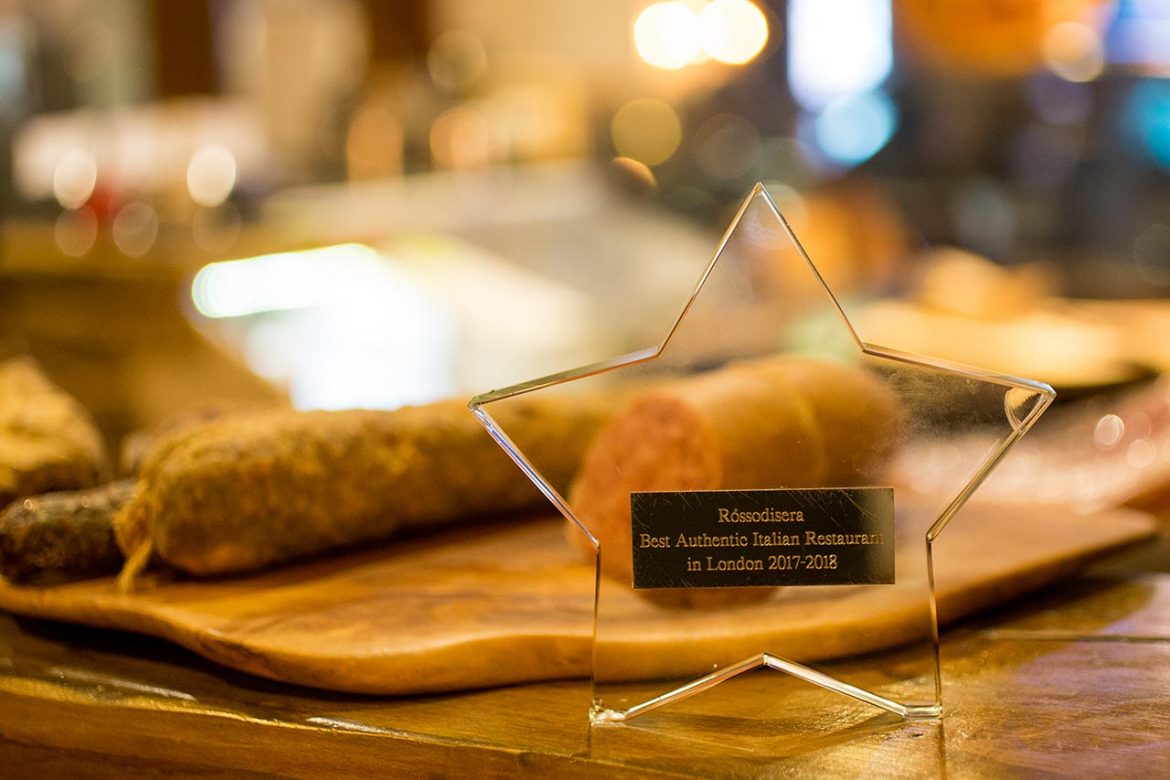 Rossodisera has been awarded Best Authentic Italian Restaurant in London (YEAH!)
Love Italian Life has announced that the official winner of the 2017 Best Authentic Italian restaurant in London is Rossodisera. We are winners of the top platinum award.
As an independent local authentic restaurant we really appreciate all the support and love from our wonderful customers who value our genuine, traditional recipes from a still little-known region as Le Marche. Our mission is to offer the excellence of exquisite dishes, a warm welcome, and an unforgettable tasting experience everyday.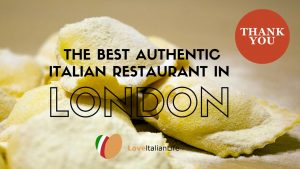 The process began with a panel of independent Italian experts including renowned Italian chefs, critics, award winning writers and exhibition judges. The panel then shortlisted an exclusive selection of authentic Italian restaurants in London based on key criteria such as Food/Wine Expertise, Quality of Products, Staff, Mastery of Flavour and Cooking Techniques. Finally with an online survey the British public voted on which authentic Italian restaurant from the list should come top which resulted in Rossodisera.
Upon winning the platinum award, our restaurant partner Roberto Traini Giulianini said 'We are proud and honoured to be voted the best authentic Italian restaurant in London and this overwhelming support means a lot to us. It's the best reward for all the passionate work we've been doing here at Rossodisera over the last ten years".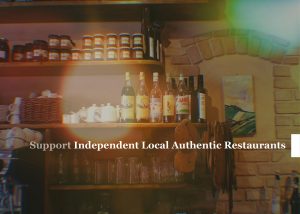 Love Italian Life Co Founder Neil Cameron said, "With a population of 8.7 million people and hundreds of so called Italian restaurants to choose from – it is brilliant for Londoners to finally make their decision on a top credible location people can trust. Rossodisera seems to have struck the perfect balance of offering a superb freshness of quality Italian ingredients from Le Marche region combined with an exceptional dining experience to match".
Thank you!