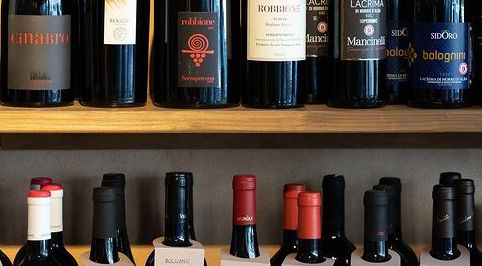 Since few weeks we received new items and new wines for our retailer and Restaurants.
Just to mention few of the new items:
Fijo is an easy drinking, smooth, tasty with nice Verdicchio.
It comes from a young producer, Filippo Russotto.
Only few years ago Filippo felt in love with le Marche and started his wine production investment, named Albamocco,
in the area of Castelplanio.


Samì is produced out of Syrah. A grape that is not common in Le Marche
but the estate of Lumavite, apart fron very nice Montepulciano based wine, produce this bottle that respect the tipicity of the syrah grapes, by means of a fruity wine, with nice spice notes and a smooth round an rich body.

Tornavento, a well balanced, fruity and well structured Pecorino.
A wine produced by Le Canà an estate dated back at the beginning of the past century, when Vincenzo Polini came back home after having emigrated to Argentina. Back home Vincenzo bought some land where later on vineyards were planted for quality wine production..
Nowadays the third new generation took over bring the estate to a new level.

Granarijs a Montepulciano based wine.
A wine of great elegance and character obtained from a meticulous selection of grapes refined in wood for more than one year.
This come from the historical estate of Rio Maggio founded by Graziano Santucci in the 70's and nowadays run by his son Simone.
A winery created from the great passion for land and wine.