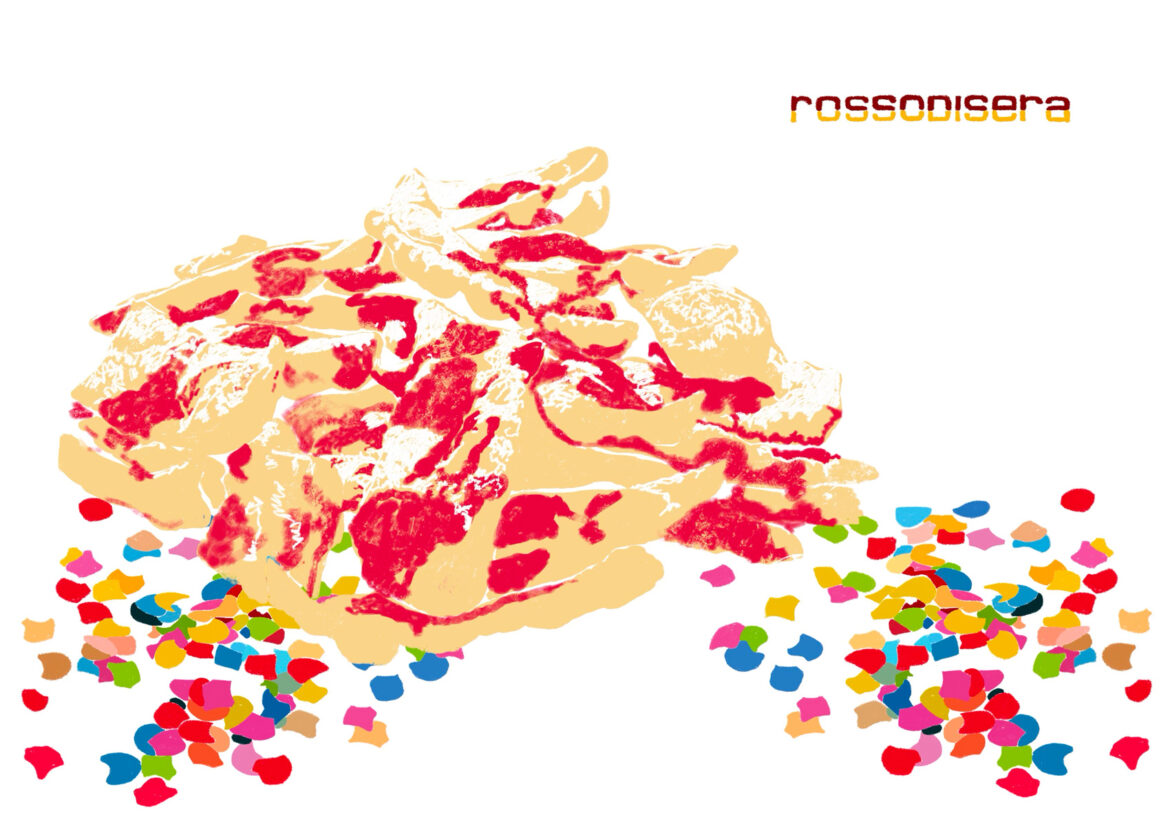 È CARNEVALE!
SO HERE ARE, our favourite time of the year is back. Even if Carnival 2021 has been canceled, nobody can stop us from dreaming, eating, and finally cooking, the most delicious sweets from Le Marche's tradition. We'd like to wish everyone a GIOVEDÌ GRASSO (fat Thursday) with some colourful and tasty inspirations 🌈
Bear in mind this verb: TO FRY, which rhimes with fly (for obvious reasons).
We have selected some of our Region's culinary gems that really make people come together. Well, let's start.
1. SFRAPPE or CARNIVAL CHIACCHIERE
The tasty Frappe are must-eat, the typical desserts of the Carnival in Central Italy, characterized by small stripes of crispy dough fried in oil and covered with powdered sugar. They are well appreciated for their friability and lightness. Sprinkled with Alchermes (an Italian liqueur) are "la morte sua" (it suits perfectly).
Feeling creative? Read the full recipe from ENJOYFOODWINE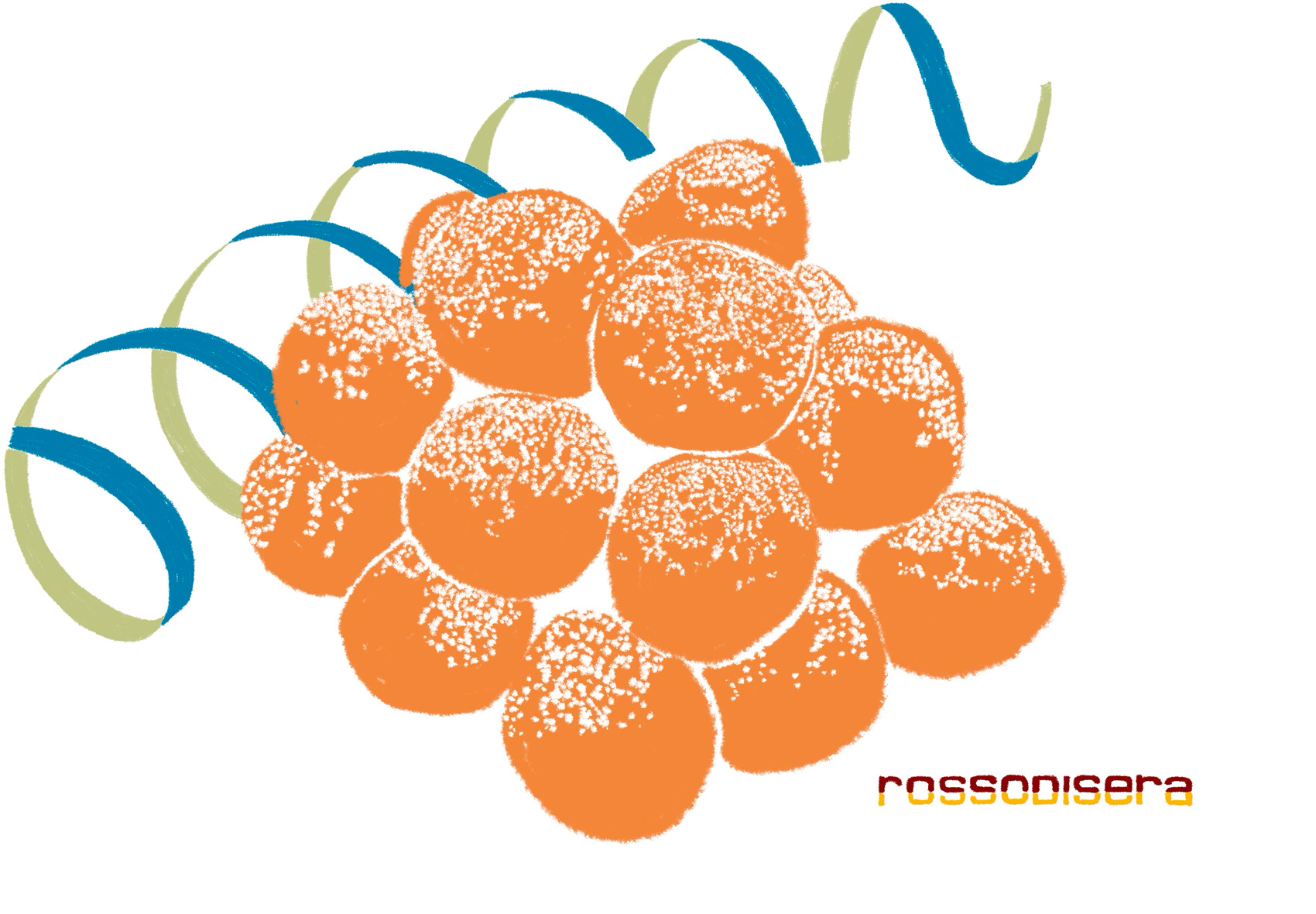 2. SCROCCAFUSI, aka CASTAGNOLE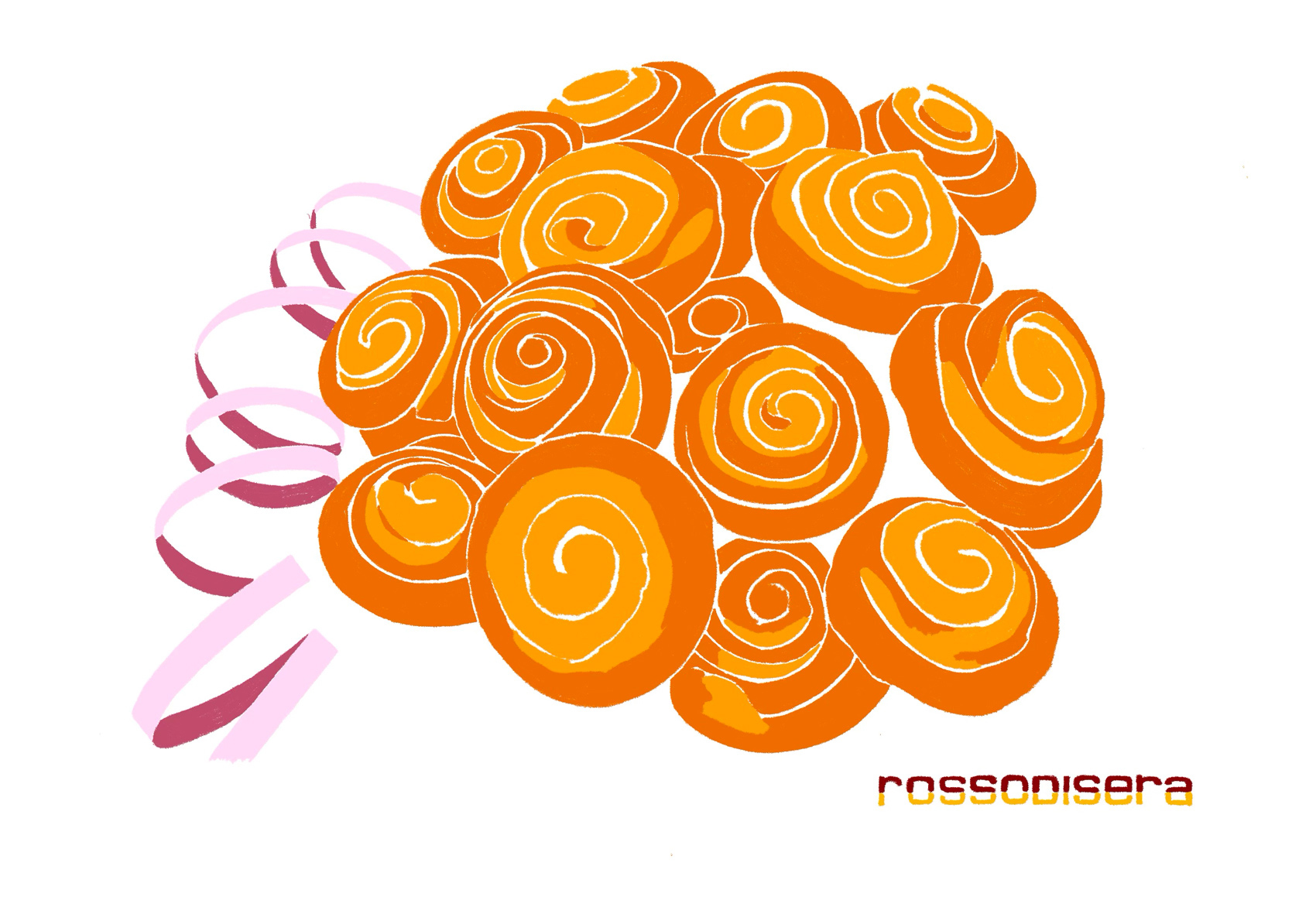 3. ARANCINI
Not the Sicilian ones, stuffed with meat ragu, of course. Arancini or orange sugared pinwheels are typical to Le Marche and difficult to find in other regions of Italy. They get their name from arancia, orange, because of their round shape and golden color, and for the perfumed orange sugar that's rolled inside the sweet dough of these pastries. FRY FRY FRY.
Feeling creative? Read the full recipe from MAMMAGRAZIELLA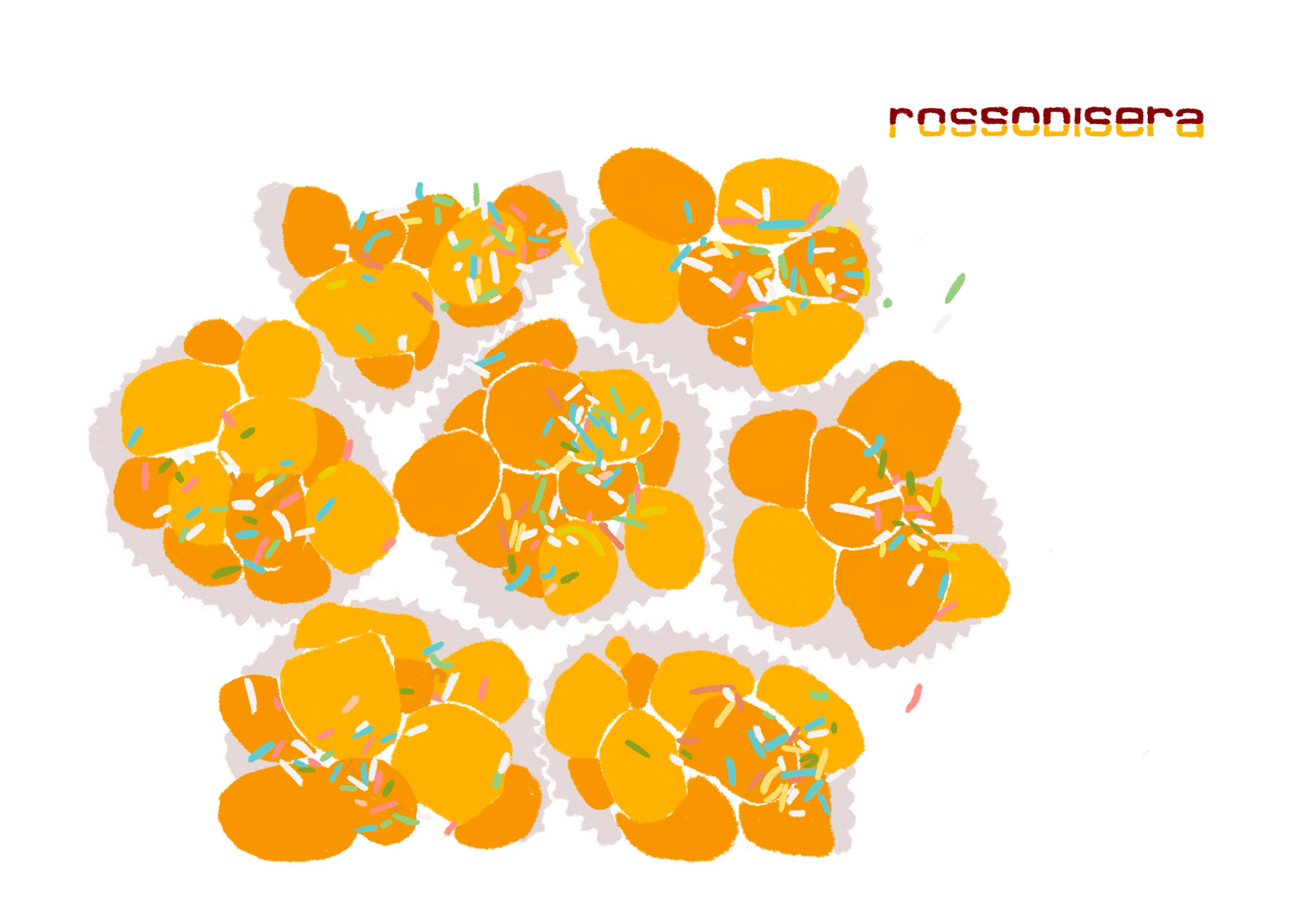 4. CICERCHIATA
5. RAVIOLI FILLED WITH CHESTNUT
Sorry, no drawing here. We couldn't handle it 🤤                                                                                                      Feeling creative? Read the full recipe from VIVEREILPICENO
—