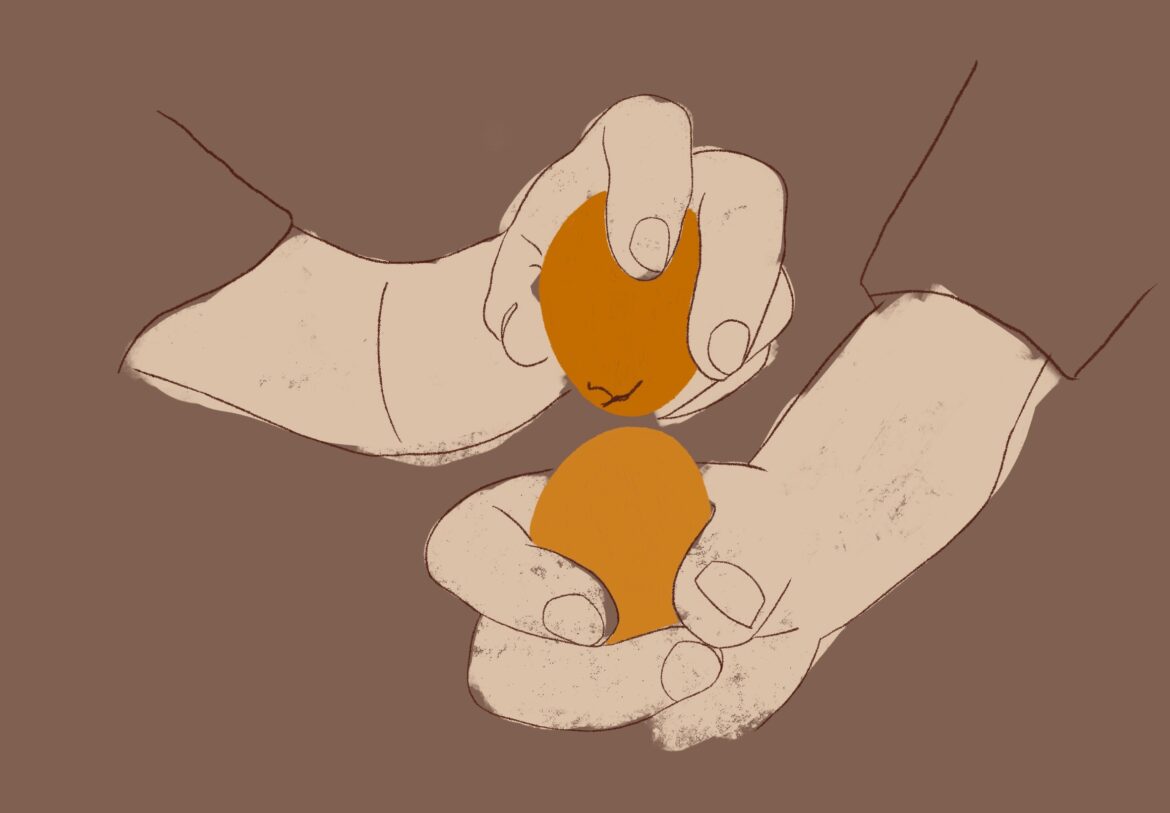 "Christmas with the yours, Easter what you want, Peace between Blur and Oasis!" As the Italian band, Elio e Le Storie Tese sing in one of their songs.
Easter is such an important food moment in Le Marche, to be spent with what you want, who you want.
In Le Marche, it's not Easter if you don't eat lamb, olive all'ascolana, the Easter dove (la Colomba Pasquale), the cheese-pizza (pizza col formaggio) and piconi, delicious cheese-filled baked ravioli to be consumed together with cured meat.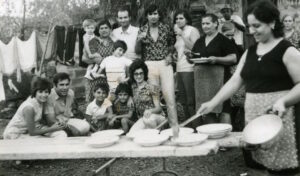 Eggs have a very important role on our tables, of course, not only the chocolate ones. To play Scoccetta we need a A LOOOOOT of boiled eggs.
BUT WHAT'S SCOCCETTA?
Scoccetta is a traditional game well known in the South of Le Marche, Ascoli Piceno, where two players hit two hard-boiled eggs one with another.
You need to hold your hard-boiled egg, and with the pointy side towards the opponent's egg, hit it. Not too hard, not too soft. Whoever breaks the egg loses and is forced to give their broken egg to the opponent who will take it to the Easter table.
It's a must-play tradition and no Easter lunch would start without first a "Scoccetta" Tournament with friends and family.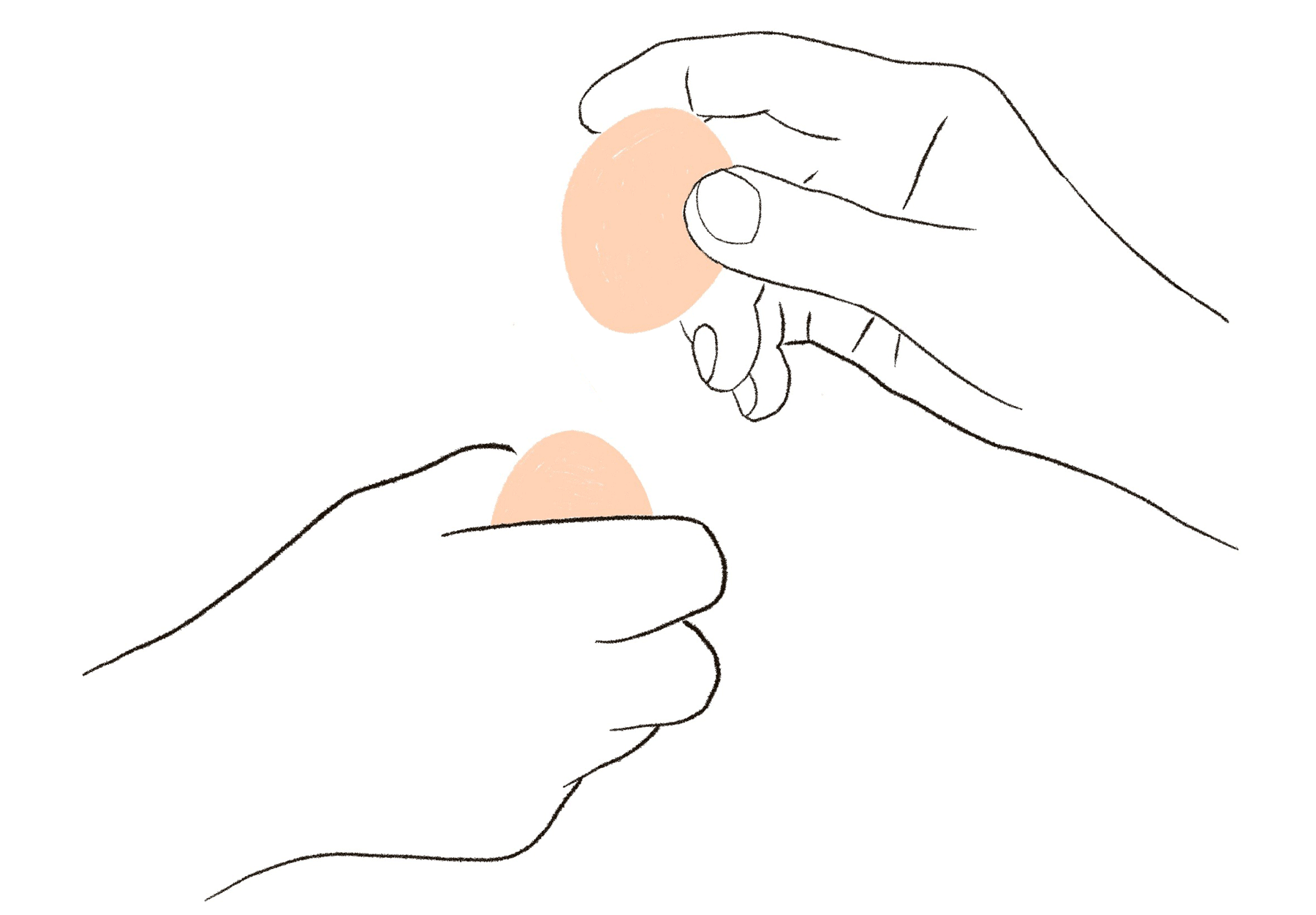 Pretty easy uh? Now that you know the rules, give it a go!
Boil your eggs and fight against your friends to become the Absolute Winner of Scoccetta!
* HAPPY EASTER *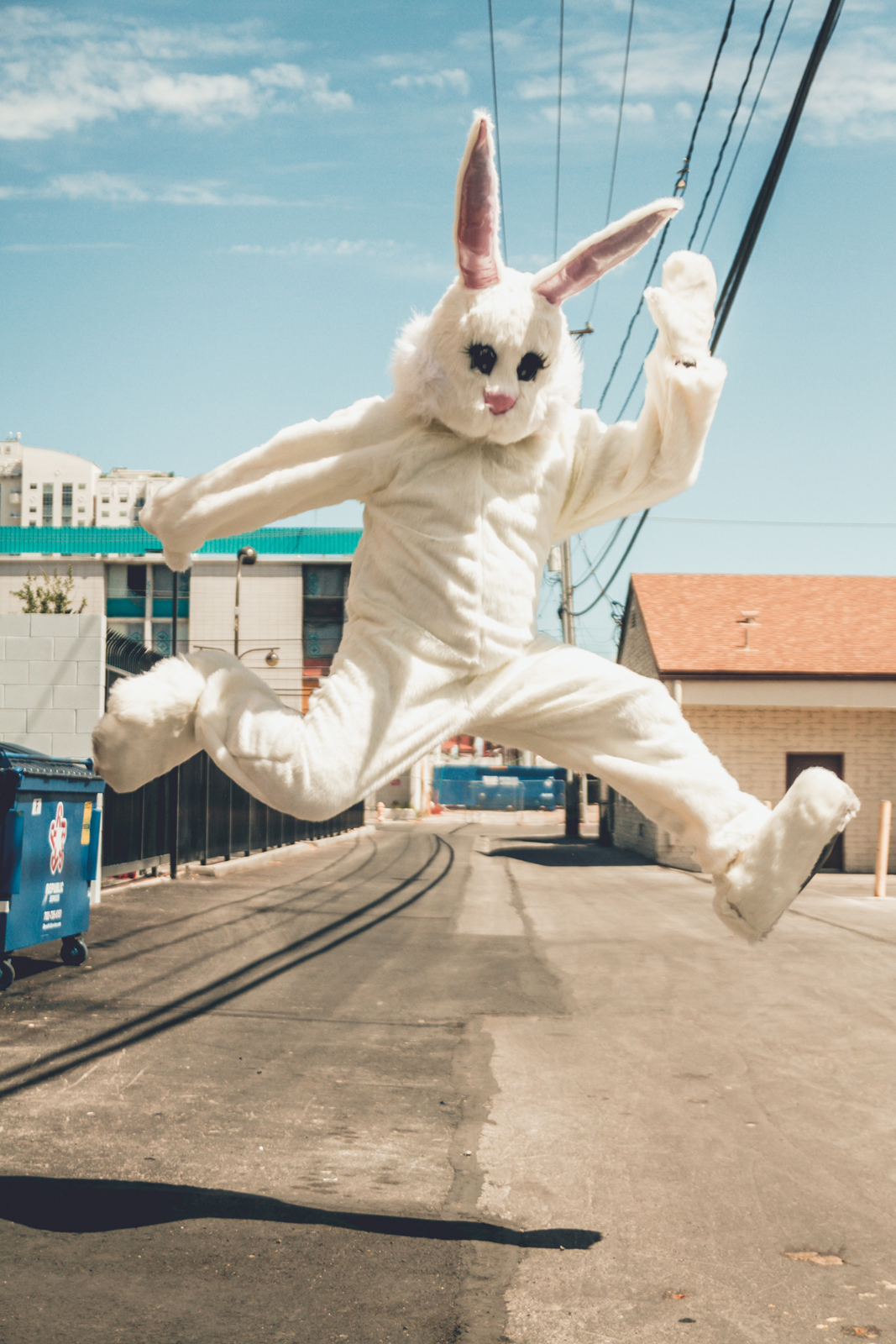 ROSSODISERA – Il marchigiano 🥚